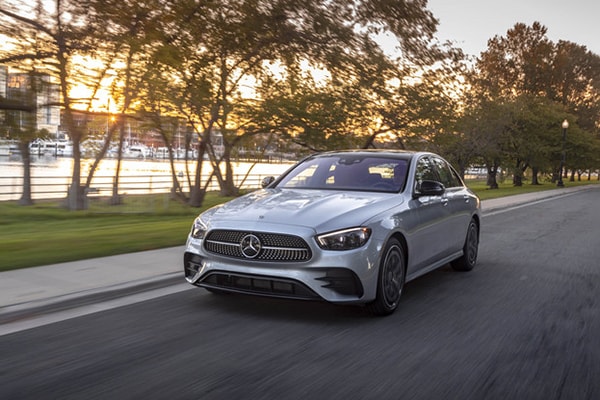 MotorTrend has announced the Mercedes-Benz E-Class lineup is the winner of its 2021 "Golden Calipers" award for Car of the Year, the most prestigious and sought-after honor by the world's automotive manufacturers. Whether in sedan, wagon, coupe, or convertible form, the E-Class reflects an excellence that is the industry benchmark.
"The E-Class carries the stout imprimatur of old-school luxury, from the graining of the wood to the suppleness of the leather seats, to the consistency of design all around the exterior and interior. Yet it also carries the latest in automotive technology, be it in the realm of safety, assisted driving, or infotainment," said Mark Rechtin, MotorTrend editor-in-chief.
In winning this coveted award, the Mercedes-Benz E-Class outperformed five other finalists: the BMW 8-Series Gran Coupe, Hyundai Sonata, Mercedes-Benz CLA-Class, Nissan Sentra, and Porsche Taycan.