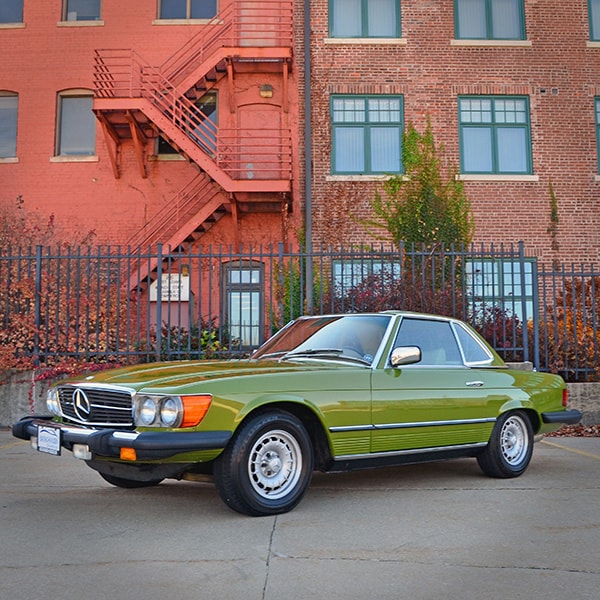 This exceptional 1977 Mercedes-Benz 450 SL arrives as one of the most well-documented and -maintained classic vehicles we have ever seen. We acquired this vehicle from the original family that purchased it in 1977, so it can truly be called a 1-owner vehicle. It arrived with service records dating back to 1977 (including the original window sticker), with regular maintenance done at the local Mercedes-Benz dealership until we acquired the franchise in 1997. Finished in Citrus Green Metallic with Parchment Leather Interior, this beautiful example stands apart from the rest, and we are thrilled to offer it to the next owner.
According to collector-car insurance provider Haggerty, "The Mercedes-Benz SL name has always signified a certain level of automotive style and sophistication, and each new generation seems both to define and be defined by its era … The family of models existed with minimal changes [from 1972] until 1989, a remarkable production run for a luxury convertible."
Stop by today to see this piece of automotive history in person.