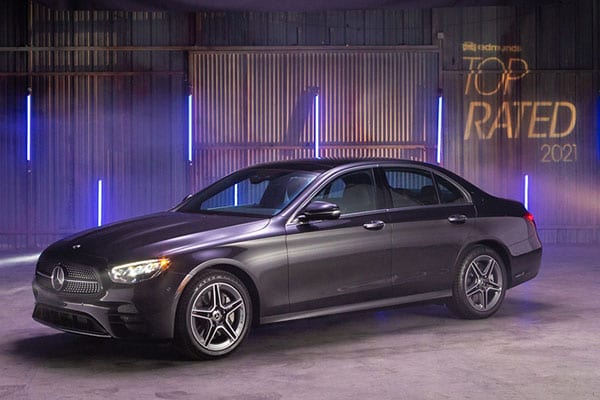 Edmunds has announced the winners of their 2021 Top Rated Awards, naming the Mercedes-Benz E-Class as Edmunds Top Rated Luxury Sedan, and the Mercedes-Benz GLE as Edmunds Top Rated Luxury SUV for the second year in a row.
The Top Rated Luxury Sedan category focuses on a true luxury experience, while the Top Rated Luxury SUV category encompasses the representation of luxury while offering genuine SUV capabilities. All vehicles are rated and ranked based on criteria including driving dynamics, interior comfort and technology, storage, efficiency and value.
Mercedes-Benz E-Class
The E-Class is distinguished as the best-selling model series in the history of Mercedes-Benz, and the entire model line has been refreshed for the 2021 model year. With the recent redesign the E-Class Sedan features a new, sporty design with standard AMG body styling and a modern, progressive interior.
Mercedes-Benz GLE
The new-generation Mercedes-Benz GLE represents an enhanced level of design, comfort and safety. With its revised dimensional concept, enlarged panorama roof and black wheel arch claddings, the exterior design is more emotional and dynamic.
About Edmunds
Edmunds Top Rated Award winners are selected by the Edmunds editorial team based on their informed opinion gathered during their vehicle testing and ranking process. Edmunds' editors selected the overall winners from a group of finalists that consisted of each of the highest-ranked eligible new vehicles as of December 15, 2020, in their vehicle classes assigned by Edmunds. Eligible vehicles must have undergone the full Edmunds testing process by December 15, 2020, and be available for sale as new on January 1, 2021.