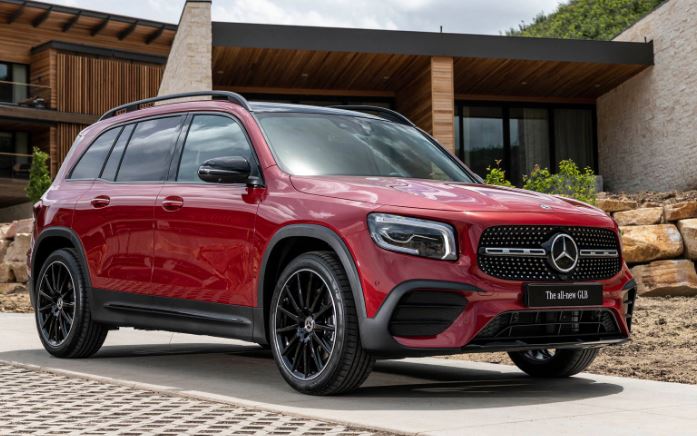 Mercedes-Benz will add another SUV to its stellar lineup for 2020, the compact GLB 250. Based on the same front-drive-biased architecture as the small A-Class luxury sedan, the GLB will arrive in U.S. showrooms by the end of this year.
The new GLB is a versatile SUV with powerful proportions, short overhangs and an off-road-oriented design, as well as optional 4MATIC all-wheel drive. The GLB also serves as a spacious family car that offers even more flexibility as the first Mercedes-Benz in this segment available as a seven-seater.
Powerful and efficient four- cylinder engines paired with the latest driving assistance systems, and the intuitively operable infotainment system MBUX, help to equip this new family member (length/width/height:182/72/65 inches1) with all the strengths of the current generation Mercedes-Benz compact-class.
Globally, one in three Mercedes-Benz cars is now an SUV, and one in four a compact model. A compact SUV like the GLB therefore combines all the success factors of the company's highest-volume segments.